Robert Taylor
---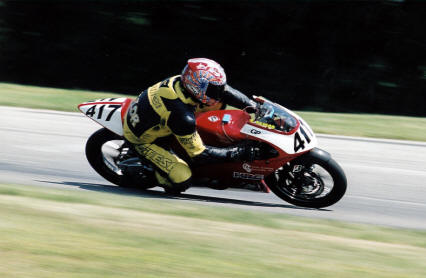 ---
Bob is based in Michigan.
Bob has sold his RS125 having failed to hurt himself on it despite repeated crashes in the last few years.
He has acquired a 2004 TZ250 for the 2009 season which should prove to be much safer (right!).
Pictures of the new bike as can be seen in Bob's gallery.
Bob finished on the podium in all but two races of the 2006 season with five 1st place finishes.
He had numerous wins in the 2007 and 2008 seasons.